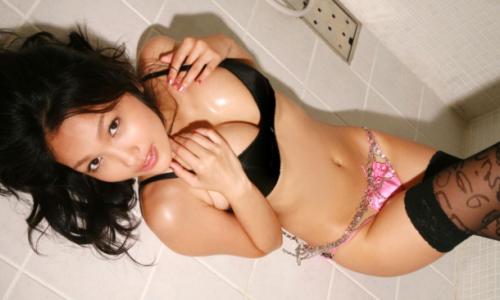 "All the women in Thailand are whores.  I'm just going after the white girls."
"Not all Thai women are whores! But some will want payment in exchange for sex. This isn't like Europe or America, they don't have the same standard western beliefs as we do.  Prostitution isn't taboo for Thais, it's a large part of their culture and economy."
"If you are so naïve or lazy that you feel you have to pay for sex every time, why would she not accept your donation in high tourist places like Pattaya and Samui…"
This is a conversation I recently had with a friend who is new to Thailand.  Although wasn't the entire truth, it does sum it up quite nicely.
The fact of the matter is, the country of Thailand is prostitution driven.  There is a large portion of girls that will only have sex for money, we call these girls whores.  But there is an even larger portion that will "accept" money for sex, but payment is not necessary.
Those of you familiar with this website know that we separate all Thai girls into four categories.
This post will focus on two of the four: Freelance Girls and Good Girls.
For the rest of this post, we are going to defer to a good friend who is a member of the Gods of Thailand community.
This man prefers to stay unanimous.
One year ago I had a question for him.  "You've been living in Bangkok for six months now, how many girls have you paid for?"
"Zero."
"Impressive!  You don't speak Thai, you're not rich, and it's not like you're the Brazilian model type.  What's been your method?"
He laughs and and explains how easy it is to take home girls for free in Bangkok.  The rest of this post will be a summary of what he had to say.  The following advice has been proven to be successful:

---

A few things you need to know about my friend:
1- He gets laid whenever he want in Bangkok
2- He never pays for sex in Bangkok
3- If he doesn't see a girl hot enough, he doesn't lower his standards for an easy lay, he just goes home
Bangkok has many nice clubs which are full of beautiful women.  In fact, it blows Chiang Mai, Phuket, and Samui out of the water.  There is no shortage of women in Bangkok.
Most of the clubs will have three types of women: whores, freelancers, and good girls.  I don't waste my time with whores.  I focus on the freelancers and good girls.
This is the method used:
1- Don't Show Interest Too Soon
Don't ask to take her home after 5 minutes.  Don't offer to buy her a drink as part of your introduction.  Let her do something for you first, then reward her with a drink.  Every time she does something that you like, reward her in some way.  Let her work for your attention.  (Very similar method as if you were to pick up a woman in your home country.)

2- Mind Frame
On an attractive scale, always act like you are a 9 and she is a 6.  Don't be a jerk about it, just make it clear that she is cute, but that doesn't impress you.  She needs more than a cute smile and a hot body.
3- Bribery
After an hour or so, start to let her know that you kind of like her and you'd like to see her tomorrow.  Tell her you want to take her out to lunch and a name one of the expensive restaurants.  Tell her you want to take her for drinks at Banyan Tree Hotel (Fancy rooftop bar in Bangkok).
Tell her you hate her shoes and that you are taking her shoe shopping tomorrow to buy her a new pair.
Use one of the above bribery methods.
4- Invite Her to Your Place
After a couple hours of the first three steps, it's now time to take her home.  Invite her over for a glass of wine (Thais love wine).  But let her know she can only stay for 30 minutes because you have to get up early and work tomorrow (time constraint).
5- At Home
Once she is at your place, the difficult work is done.  You don't need to try that hard to close the deal.  If for some reason she won't stay over for the night, just set up a lunch tomorrow and send her home.
If at this point she asks for money, either you messed up one of the above steps or you took home a hardened professional.  Use this as a learning experience.
The Morning After:
One major problem with Thai girls is, once you've slept with her, she may want the girlfriend experience and cling to you.
If this is the case and you don't want to be tied down, then you have a little problem to deal with.  You've got a very cute girl in your bed that you promised to do all these things with and you want her gone.
This is what you do: you wake up, have sex, and shower.  When you are done with the shower, tell her you need to go to work and you'll call her later.  (Since you already told her you need to work early tomorrow, she'll believe this.  Even if you don't have a job, tell her you work on the computer and you need your privacy.)
Make sure to exchange phone numbers with her and give her a hug.  Only call later if you like her.
If you don't like her that much, ignore her calls and text messages for 2 days and she'll eventually get the hint.
To Recap:
1- Don't show too much interest early on
2- Bribery works
3- Get her to your place
4- Have a plan to send her home in the morning