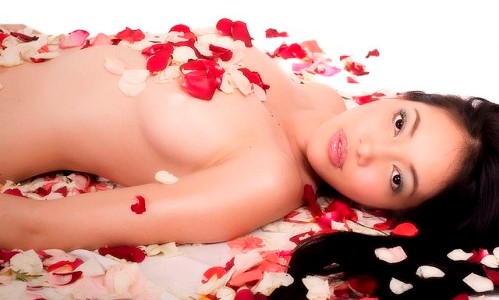 7- Don't Wear Obvious Knockoff Clothes
We've all made this mistake, even yours truly. You see clothing with a brand name on if for a quarter of this price back home, so you decide to buy it and wear it in Thailand. Don't do this. There is nothing cool about wearing fake knockoffs that are obvious.
If you like to wear the same cheap clothes that every tourist who doesn't know any better wears in Thailand, be our guests.
The only exception to this rule is if you buy quality knockoff clothing, the kind of quality that you pay at least 1,000 baht for a shirt.  Most of these shirts will not be found on the side of the street in high tourist areas, but at larger malls in Bangkok, Pattaya, and Chiang Mai.
6- Wrap It Up
I don't care how hot she is or how clean she looks.  Wear a condom!  All it takes is one idiot before you to have slipped off the condom while fucking her.  Even if the chances are greatly in your favor, it only takes one unlucky fuck to give you a lifetime of hassles.
5- Get a Body Massage
Sorry ladies, this one doesn't apply to you.  Although I have tried, they won't give a Soapy Body Massage to a woman.  (Although that could have been because I wanted to be involved…)
For the men, this will be the greatest experience of your life.  I would describe it, but there are some things in life that MUST be personally experienced.  This is one of those!
4- Protect Yourself from Ladyboys
Read and Memorize the Gods of Thailand Lady Boy Survival Guide.

3- Go to Pattaya
Go to Pattaya and be prepared to spend $1,000 in 3 days.  
I don't care if you're 15 or 100 years old.  Every man should experience what it's like to be a King at least once in their life.
Stay in a nice hotel, eat at 5 star restaurants, and have sex with the most beautiful Asian women on the planet.
Never been there before:  Check out the Gods of Thailand Guide to Pattaya
2- See a Movie
Bangkok happens to have some of the best movie theaters in the world.  The great part is, you can get V.I.P. seats for less than a standard seat would cost back home.
What's so special about V.I.P. seating?  Imagine your own private reclining sofa with a blanket and pillows.  Do this once and you'll know what living in luxury really is.
1- And Our Number One Tip…
BRING YOUR OWN CONDOMS!!!
The condoms in Thailand suck.  They are as thick as a balloon and too small for a lot of western men.  Not sure which are the best condoms…you can never go wrong with Trojans.
This will mean the difference between average and great sex. 
Bonus Tip: Get a Thai Number
Get a Thai phone number for your stay in Thailand. You can get a Thai SIM card for 50 baht (2usd) in every major shopping center or cell phone store. Outgoing calls are 2 baht a minute and 3 baht for sending a text message. DTAC AND TRUE are good mobile companies in Thailand.
Whenever you go out, exchange numbers with the Thai girls you like. Then enjoy nightly phone calls from beautiful women who want to come over and "see" you.